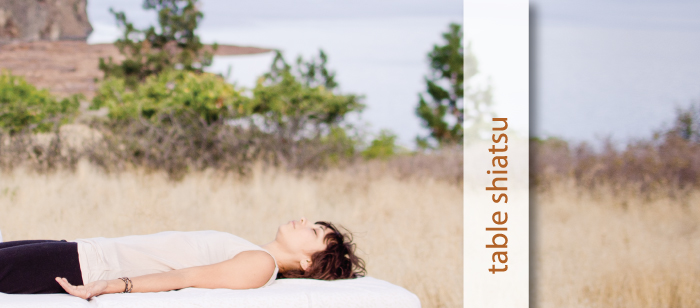 Two Days (14 hrs)
Workshop Fee: $350
Prerequisite: None
In Table Shiatsu the rhythmic fluid movements of shiatsu are brought to the table to assist the client in re-aligning with their own natural rhythm. Students will be taught how to combine the use of specific acupressure points to induce relaxation and balance the chi (energy) with meridian stretches and rotations to unwind the strains and tensions created in everyday life. The techniques shared are relaxing and therapeutic. Table Shiatsu is traditionally performed fully clothed.
This program does not require approval by the registrar of the Private Training Institutions Branch (PTIB) of the Ministry of Advanced Education, Skills & Training.  As such, the registrar did not review this program.
Studio Chi reserves the right to cancel programs and workshops with a minimum registration of 5 students.